Feature Documentary about replacing a punishment experience with a "family" Experience.
We spent a year following a family at Boys Town. The administration was understandably nervous. We didn't know what would happen. But we agreed that if we were going to really tell the story behind Boys Town, we would need to take risks. Because that's what the staff and the Family Teachers are doing every day. They are risking their time, their energy, and their love on what other people call "bad" boys and girls. 
What we captured, surpassed our expectations.
This is just the beginning. We have captured powerful stories, but now we need to fit these stories into a feature length documentary that we hope will be seen by millions of people. This will take professional filming, editing, special effects, and a distribution plan. Our estimated cost is $250,000.
To accomplish our goal, this documentary needs to go outside of Boys Town. We want to dive into the founding principle of Boys Town: that there are no bad boys. This is a revolutionary concept. In short, what this means is that what is wrong in the world can be fixed. Because it's not the intractable evil inherent in bad people. Instead societal woes are the result of trauma, poverty, bad thinking, bad examples, and bad training. And these things are fixable. And that is one of the most hopeful beliefs imaginable. Because it means we can change the world. And we can do it because people are and want to be good.  
A house of eight adolescents in a boys town experiences extreme highs and lows.
explore the origins of this unique town and the surprising methods that all began with one man over a hundred years ago.
Experience what it is like at Boys town and gain an empathy for co-cultures in our society.
Uncover the reality of a system that is broken and still in full force.
Change your perspective on punishment, both at home and at large.
The sizzle Reel was developed based on OUR INITIAL organization - and various stories developed out of this outline as we learned more. 
Introductions to the Boys
Direct explainers:
Background of the boys
Boys' opinions and struggles
Who are the Parents?
The religious aspect
History of Boys Town
Return to Boys later in school year
The Hard Work
The End of the Year
Now that we've been with Boys Town for a year and gathered and explored the findings in the footage, it has become apparent that we must pivot to widen the scope and audience and not be completely exclusive to the boys town program if we are to reach more people.
This is the <20 minute extended preview of what we captured in the year we spent with Boys Town.
We unequivocally do not hesitate to state that our societal units need reformation in terms of punishment and Justice.
Simply put, we believe that the greatest way to reach the human mind and heart is to persuade with highly produced visual and audio content in the form of films. The influence this could have, if it reaches the right people and enough people, could be earth-shaking. That is the basis of our request for investment, because it's not only a donation.
With a seed foundation of

$40,000,
We are seeking an additional budget of

$250,000 

To complete and promote the film.
Roughly

25

% of the total budget will be used for marketing and promotions
Now more than ever documentary films are rising in popularity.
COMPLETED
In this phase THE PLANNING, CONCEPTUALIZATION, LINE PRODUCING and PRELIMINARY RESEARCH TAKES PLACE FOR THE FILM. THE OUTLINE IS DRAFTED, ORGANIZATIONS AND INTERVIEWEES ARE COORDINATED AND CONTACTED.
NEARLY COMPLETED
This is the phase of acquiring interviews, footage, continued research, filming b-roll footage and finding the answers that the documentary will tell the audience.
IN PROGRESS
This phase includes editing the interviews and creating a moving story, exploring b-roll and stock footage, motion graphics, coloring, music composition, audio mixing, visual effects, Fact-checking and polishing.

Finding a distributor - Last phase
Once the FILM is completed WE will send it to
our agent
, Glen Reynolds.
Our agent sends the video to the following
distributors
for consideration:
 1091 Media (The Orchard), A24, Amazon Studios, Blue Fox, Cinedigm, eOne, Film Arcade, FilmRise, Freestyle, Food Deed, Gravitas Ventures, HBO, Hulu, IFC Films, Journeyman Pictures, Kino Lorber, Level 33, Lions Gate Films/Grindstone, Magnolia/Magnet, Music Box/Doppelganger, Neon, Netflix, Oscilloscope Laboratories, Quiver Distribution, RLJ, Roadside Attractions, Showtimes, Strand Releasing, Bega Baby Releasing, Vertical
Once we have a distributor we can begin to advertise through the following channels:
Google Ads, Facebook, Instagram, Linktree, Apple (Pre-sale)
For every
$5,000
we can get an estimated
1.2 million impressions
at a
CPM of 4.32
, resulting in
45,000 link clicks
at a blended
CPC of $0.11
.
We estimate
585,000 engagements
,
900 shares
,
300 comments
, and
4,000 reactions
.
For
$75,000
we can get an estimated
18 million impressions
resulting in
675,000 link clicks
.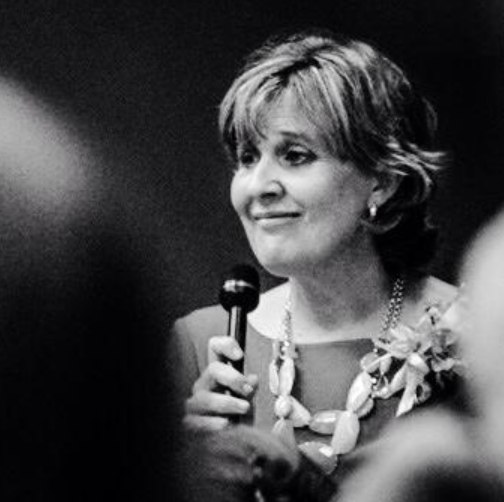 Lisa Sabey
Founder and President
Lisa a mother, mother-in-law, grandmother and the founder of parents-to-parents.org.  She is passionate about informing the public about evidence based treatments, having families involved in treatments and alerting the public about problems in the mental health care system.
Josh Sabey has had valuable experience at every stage of production from planning and scripting to filming and editing. He directed our two feature documentaries: Going Sane and American Tragedy. Josh is also a partner with BOLDRUSH!
Sarah Perkins
Project Manager
Sarah helps oversee the research, organization and planning of the documentaries and other events. If we needed a helicopter exit in a hot situation, we would call her.
Robert Blair
Research Associate
Robert is an associate professor of  social work.  Even though his profession is in the behavioral science field, he has been surprised and overwhelmed with family and friends' complex mental illnesses and the lack of engaging families in therapy. He is passionate about helping to bring about change.
an Emmy award-winning commercial, documentary and film director. bringing 12+ years of documentary experience, he is a husband and father with a drive to make a difference in this world.​​​ Zak is an original founding partner of BOLDRUSH!
Assistant-editor of the "sizzle reel" and Specializing in small business operations and branding development, With equal aptitude, she applies her incredible attention to detail to both the practical, logistical operations of the media business and her creative screenwriting.
Lorenzo Emmanuel
Film Music Composer
Lorenzo's music formation begins at age 6 when he begins his piano lessons and solfege lessons with his father, an orchestra conductor and vocal coach well respected all over Europe and USA.  In present times, Lorenzo is expanding and working with clients all over the world, all from his home in boston, with his wife and son.