This short documentary was filmed in 4 days, after research and collecting stock footage, and innovating motion graphic methods. It tells the story of what was and no longer is Naval Air Station South Weymouth.
Michael Sorrentino, Penn Holderness
Boston, Cape Cod, South Weymouth, MA, USA
Comments from the Internet:
  "I love this documentary. I grew up just streets away from the NAS. My dad served there when he was in the Navy; he and my mom were even married on base at the Friendship Chapel in '84. I was just young when the base closed, but I remember the excitement of the air shows. I still enjoy walking the area, it's so sad though to see the buildings disappearing one by one. I hear the chapel is due for demo in the coming weeks, I'm a little sad I never got the opportunity to see the inside first had."

  "Navy pigeon descendants may well exist. You can see pigeons perched upon roofs of Southfield's buildings during summer mornings. Wonderfully produced piece. History is all around. Many thanks for our Veterans, and thanks for sharing!"
For the online history/biography category, Greenroom won a bronze Telly award.
History, if not kept, forgets itself. The rich and unique history of NAS South Weymouth was on the verge of disappearance when Greenroom was commissioned to create a short documentary that would live online and in the museum.
Leading the project, I traveled to Boston and met up with a producer from NY, NY. We were lucky to find out he literally had friends in "high" places.
Mostly driving all over the Cape and from North to South Boston, we managed to capture some gorgeous scenes essential to the area. We had only one, very sensitive interview with a WWII veteran. A very touching experience with the endearing Italian family.
Of course, one project is never enough. Each morning I woke early to continue edits for Fox Home Ent., another client.
My first time traveling with the almost carryon sized LED 3-light kit. Even with the photo glitch that shifted the picture in the center, you can still see the air-compression the plane had on the case. It took nearly 30 seconds to decompress and let me open it once I got it off the plane.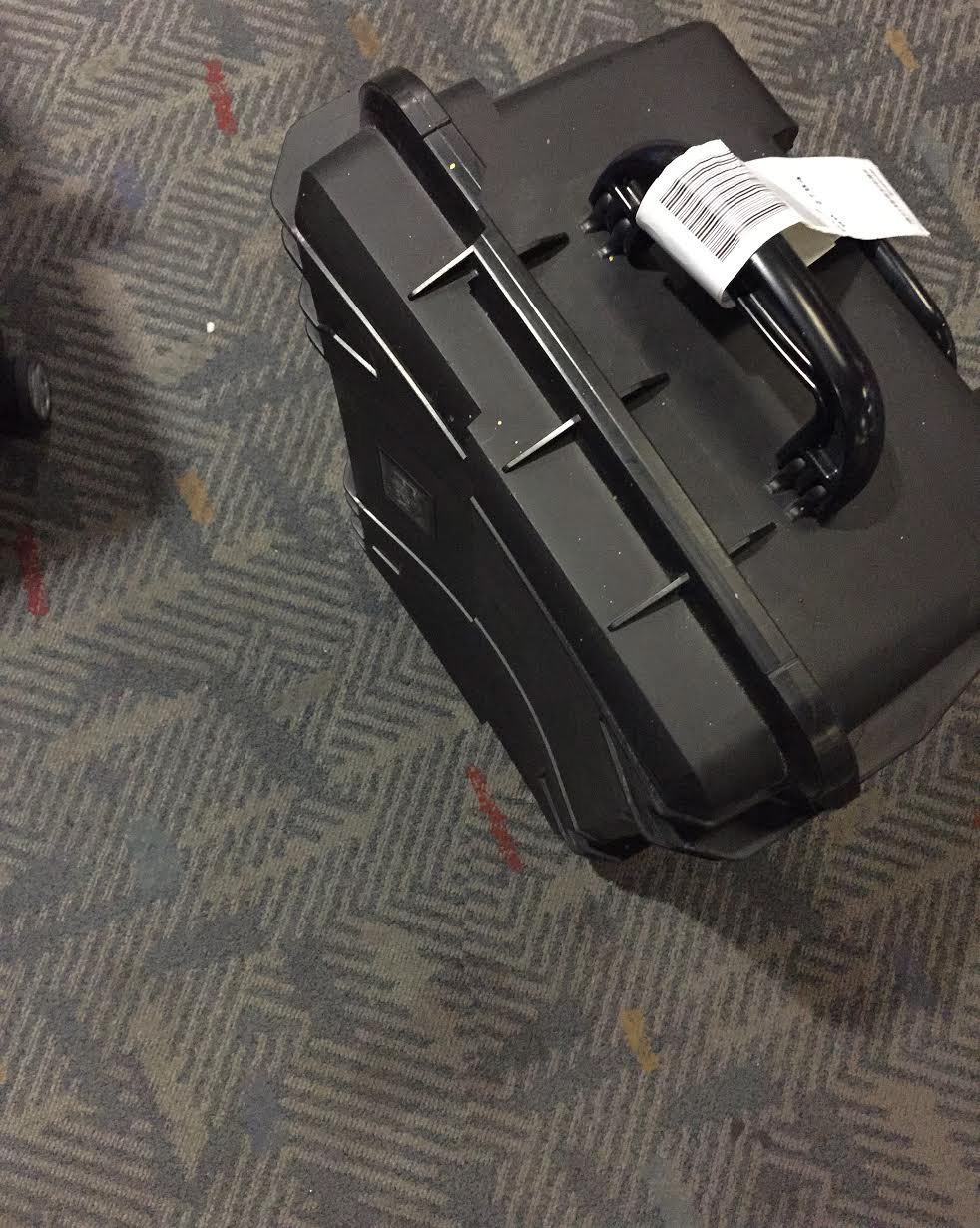 My first time visiting the Cape, not the prettiest weather, but every scene was worth a shot. You never know when you might need it.
Batteries galore being charged. And I'm always curious to find a little present from the Gideons, it was nice to see a Book of Mormon placed beside it.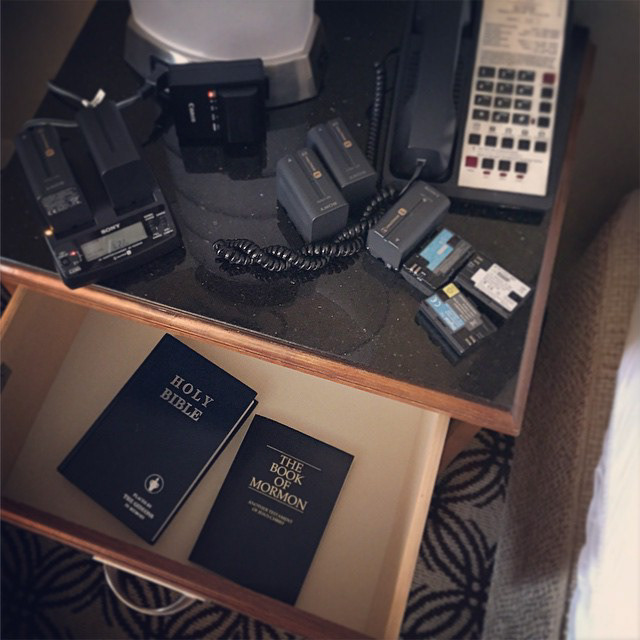 On our last day, the day we would fly back, we had organized a dozen interviews and ended up with hours and hours of 15-25 minute interviews. We set apart a place to leave the lighting consistently in place. Only a couple others did we take elsewhere. However, we always kept the A-Camera in the same location, striving to achieve at least a little bit of the Errol Morris "Interrotron" style.