This documentary has not been completed or released yet. I will update this post with a link once it's available!
http://rafiusa.org/undercontractfilm/
What I've done so far has really made the documentary "pop" and has effectively hidden all color/exposure variations between the different cameras.
It also provided an opportunity to stylize in a very purposeful way, see below: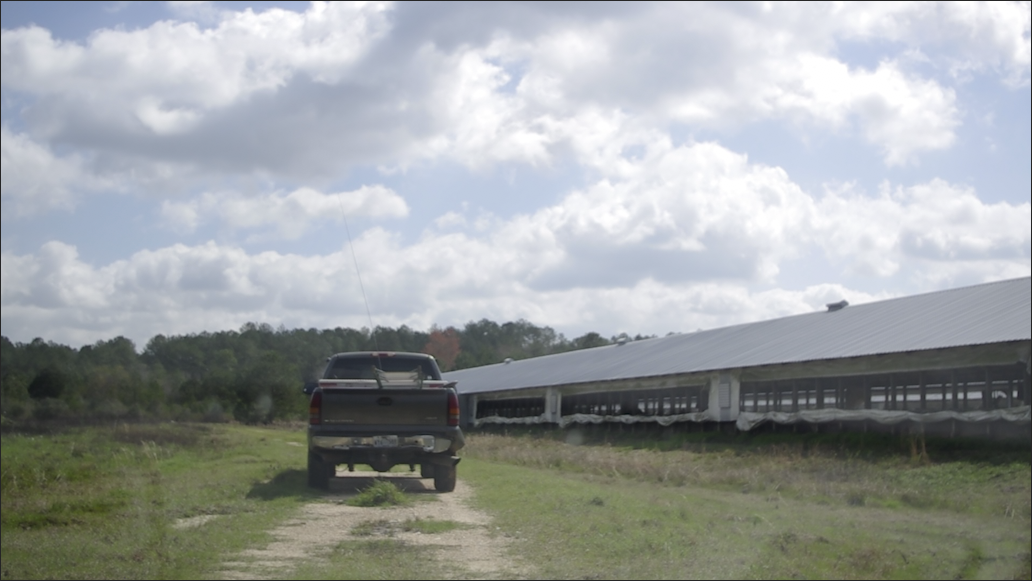 Notice how it no longer looks like it came from a camera, now the land has a warmth and history behind it. The sky looks exhausted with the same burden that the farmers bear. It's not sepia, it's newer than that, but it still retains something classical.
Now it seems that the issue of him "blending" into the background has turned around and now looks like he is made of the same material: farming earth. The look is as old as his grey hairs deserve, but it's all organic goodness.
For the other camera angle:
Not all that is gold glitters. :)
And for the real "corrections"...